Go out and have fun in this blooming summer! Let your daily walk speaks for you, chose the most representative blossom that best fits your summer mood, the lightness on your feet brings double happiness to your trip.😊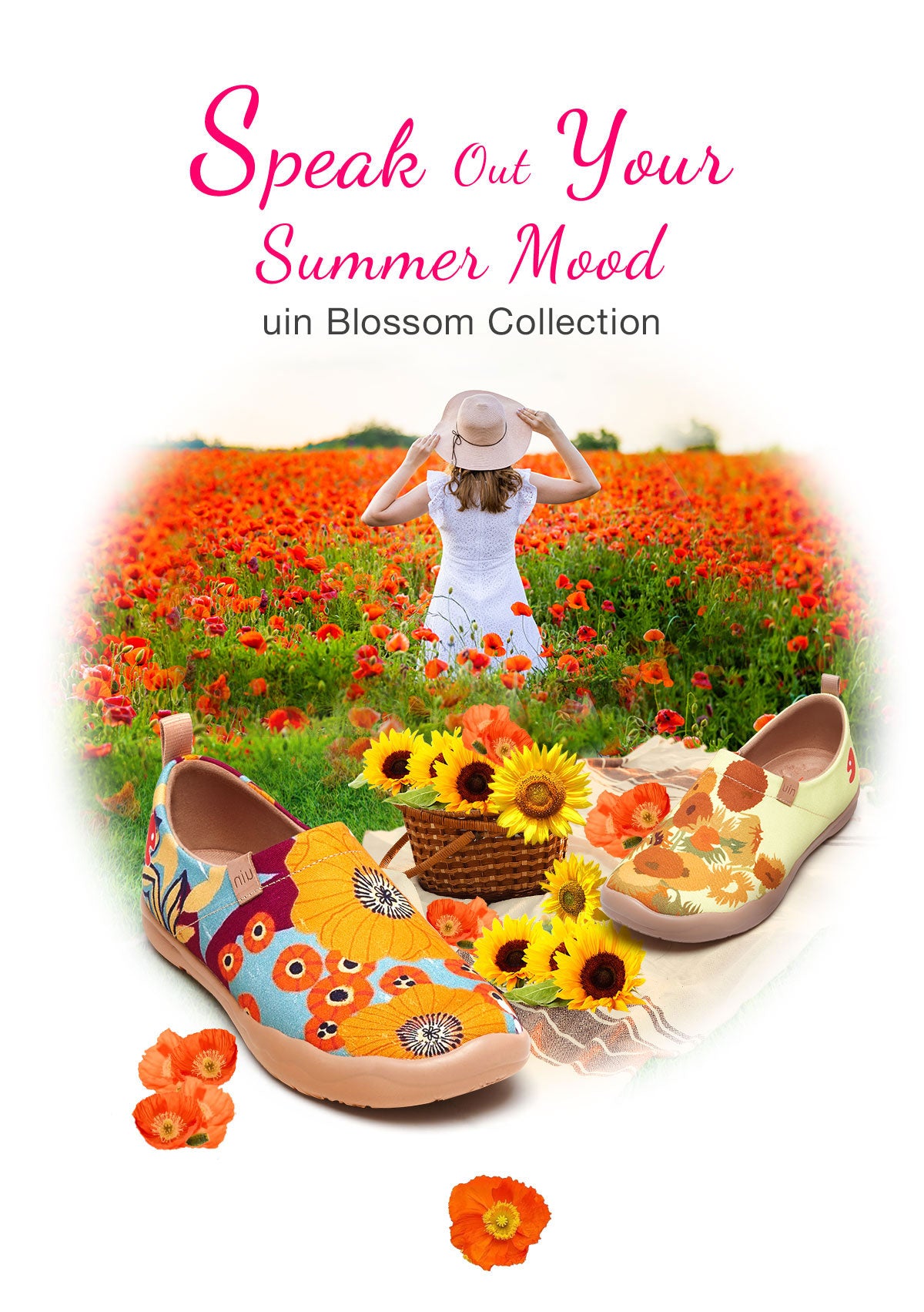 Unleash Your Summer Passion
Bright orange is the marigold's symbol of summer enthusiasm, why not give yourself a break from daily stress and release your summer passion by having a casual walk.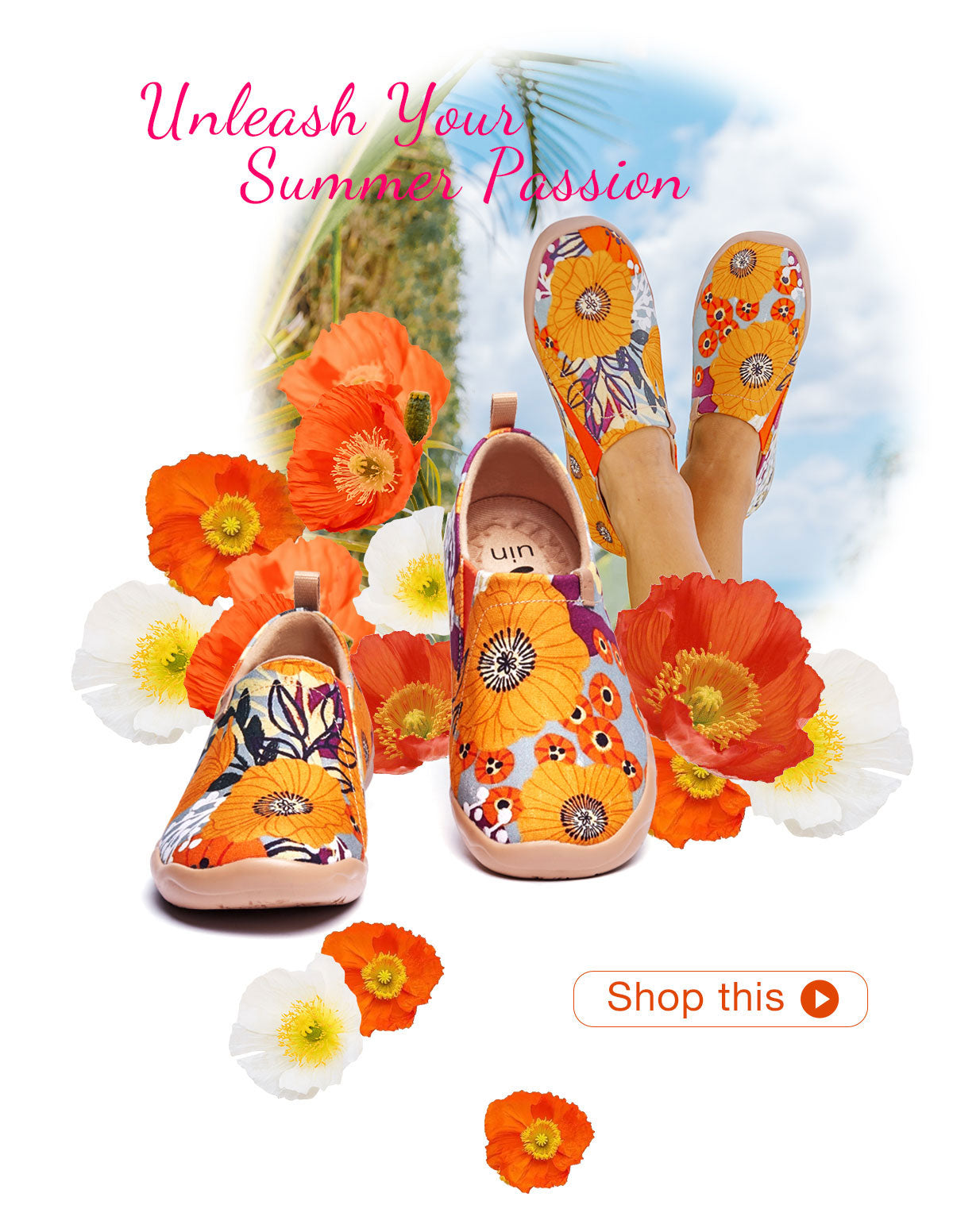 Take the Blooming Summer To Travel
The style of geometric art presents the enthusiasm and unrestrained features of summer blooms, go ahead to create your extraordinary flower road in this early summer.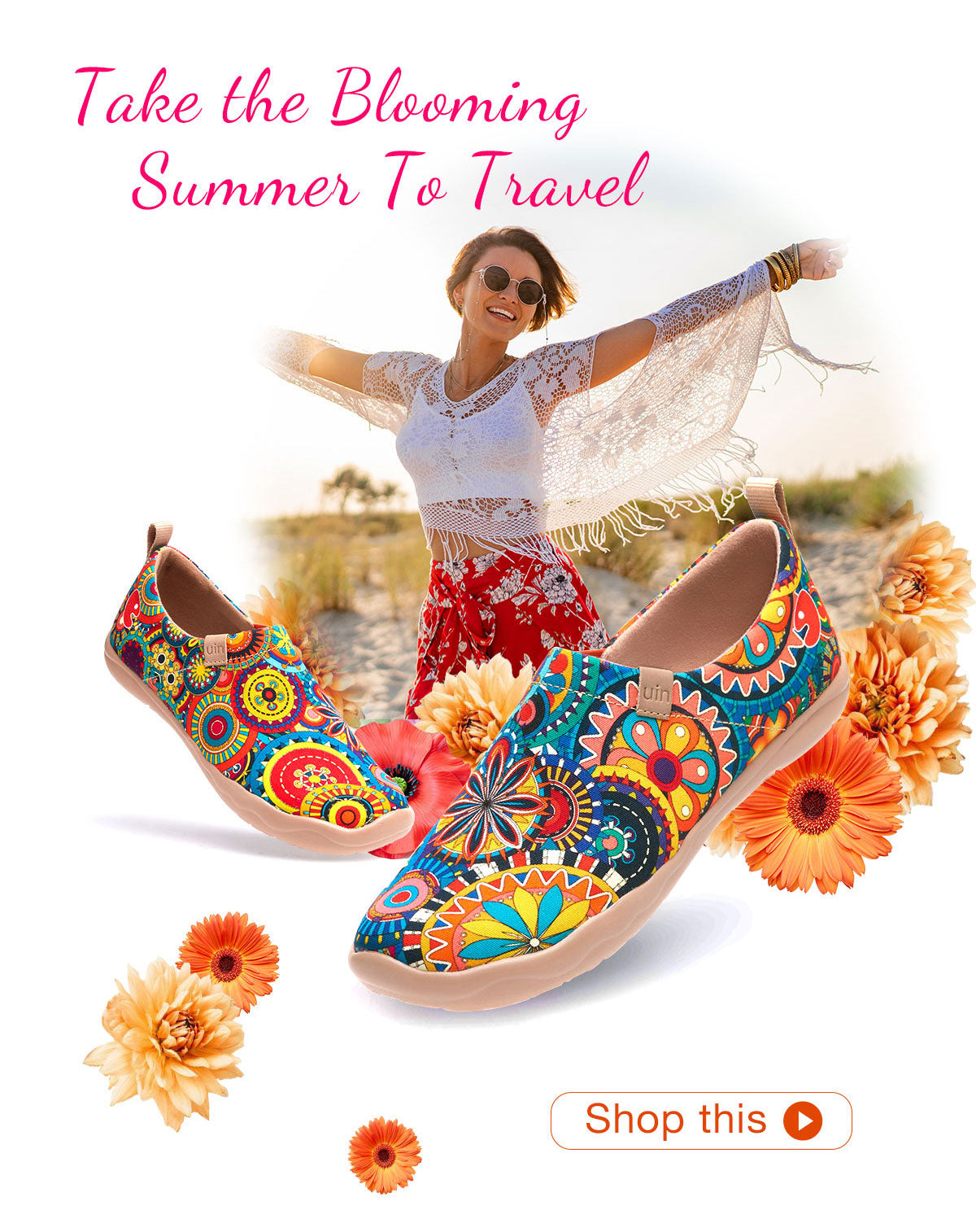 Experience the Summer Romance With Van Gogh
Wearing Van Gogh's sunflower is a reflection of your positive attitude towards life, your unique taste of modern art, your purchase for leisure travel. A new story begins in the gentle summer breeze.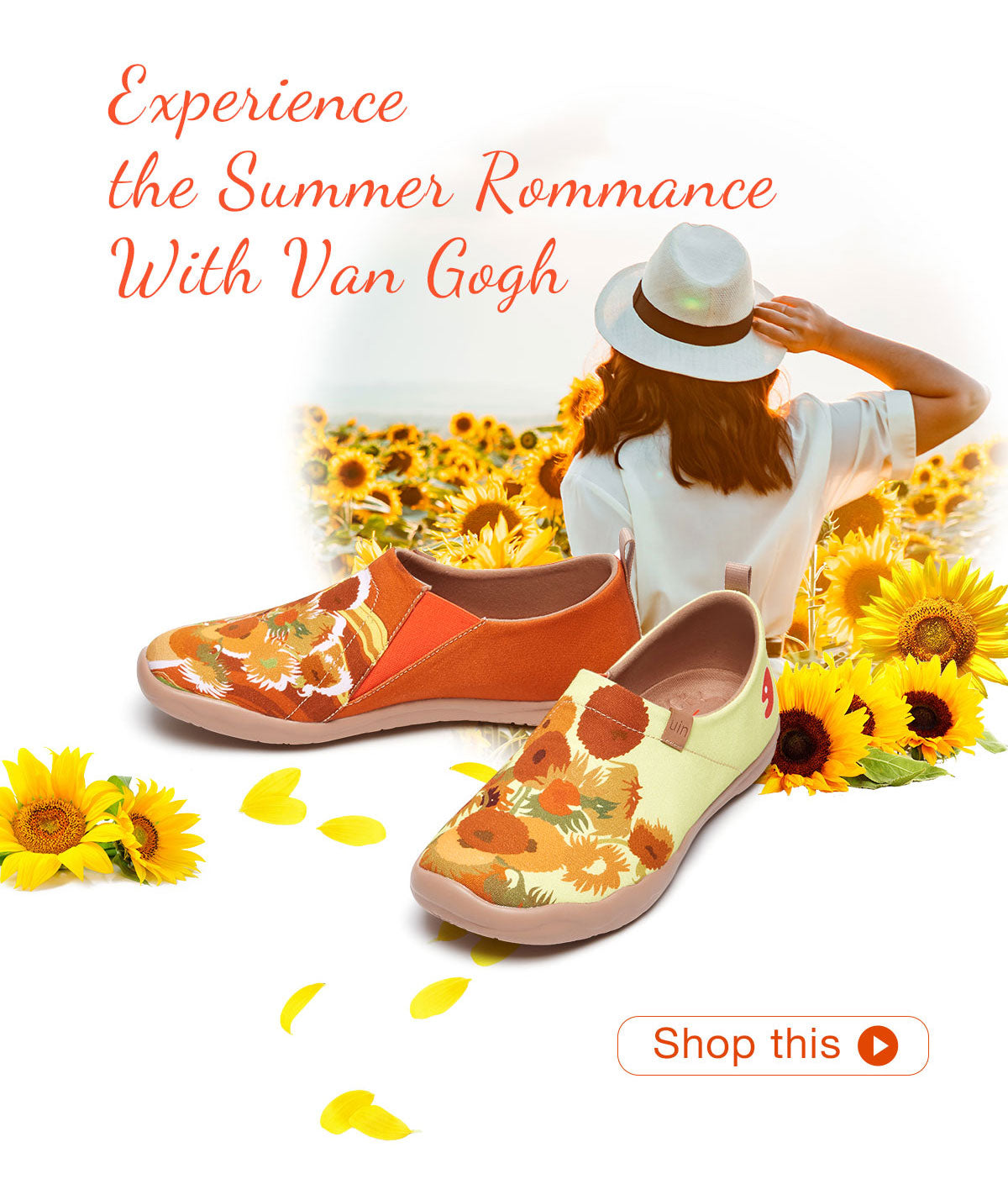 Flip Away the Dry Heat of Summer
The quite chaste that depicts lily with the art of oil painting, faint scent accompanies you a lightsome walk. Let yawning lily express your grace and tranquility in this hot summer.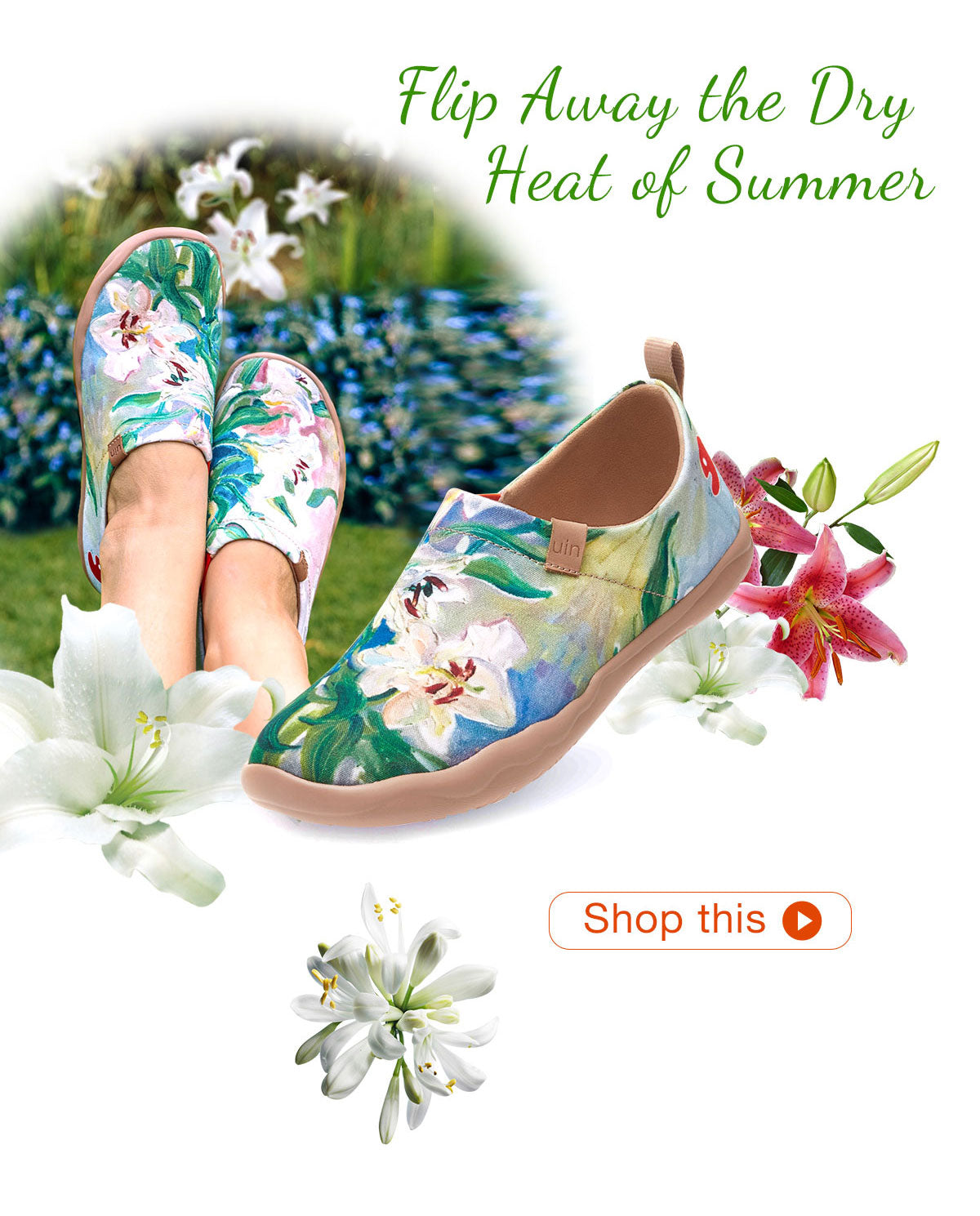 Japanese Peace Cools Down Midsummer Heat 
Japanese design brings you an immersive traveling experience. Going somewhere cooler like boulevard, your irritable mood would be relieved to some extent, which is also the charm of travel!