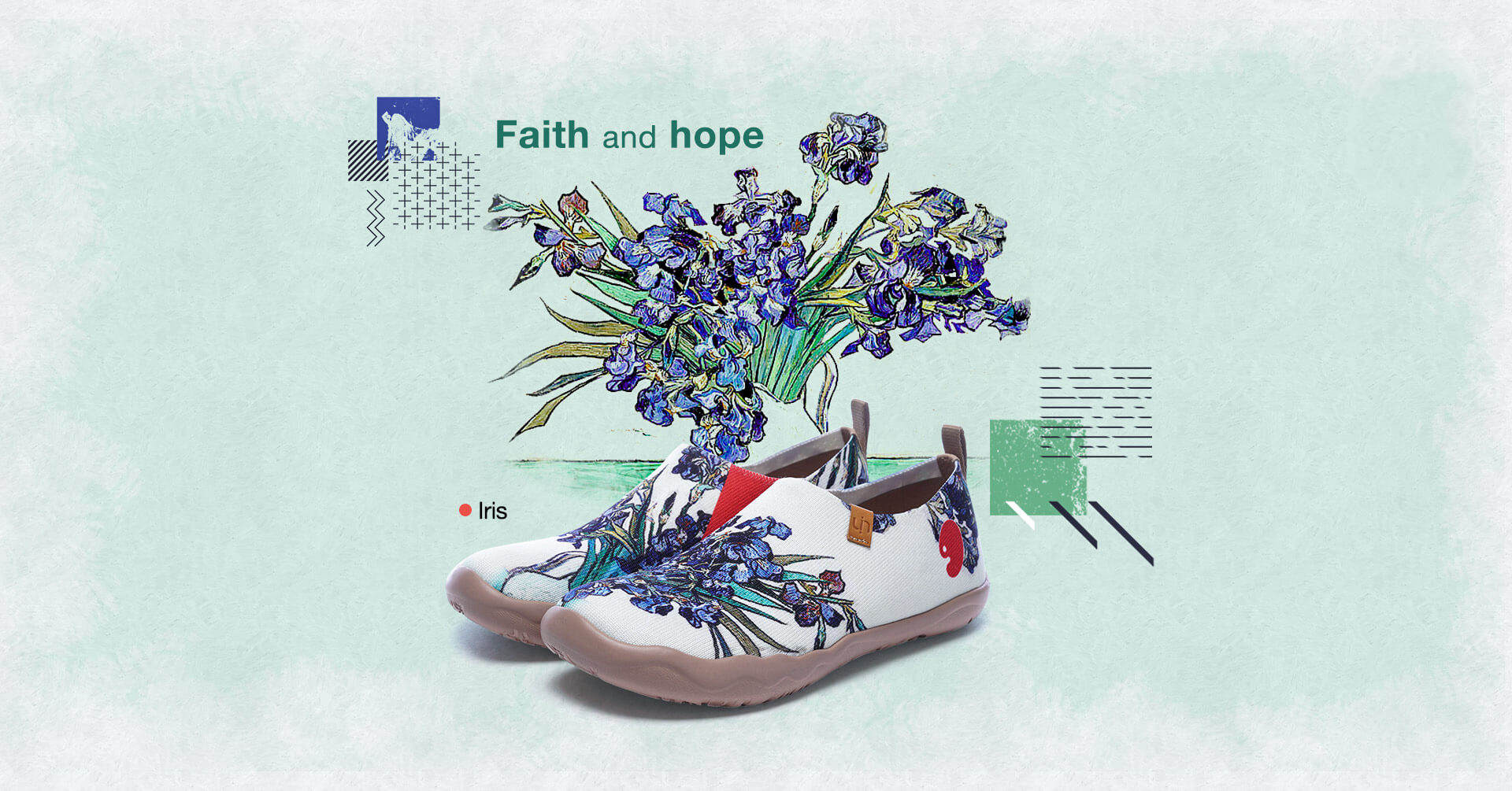 There's nothing quite as beautiful as a garden overflowing with flowers. Their bold hues and heavenly scents are the perfect way to celebrate the summer. Embrace your feet with colourful blossoms and warm summer sunshine.
---
Love these shoes, but did add insoles for arch support. Will buy again
Great
Great for everyday wear and can be paired with any outfit and you still look great. Eady to put on that's a big plus.
LOVE!!
Love these shoes SO much, sadly they are a bit strange on size/fitting, do not guess, measure as they suggest especially widthwise
So comfortable - Love the print!
I love the print on these shoes and had been eyeing them for some time.The print is vibrant and the shoes are Soooooo comfortable! I recommend!
Great travel shoe
They are really cute and light weight for travel. I added an orthopedic to make more comfortable for me.
I can't complete your survey because I haven't gotten the shoes yet..when can I expect to get them?
Sunflower UIN Footwear
These shoes are very lightweight, making them comfortable to wear in warmer weather. I have a wide foot and I wore these all day the first day I received them without any discomfort. Plus, they are fun!!
I expected more...
The shoes in the advertisement look gorgeous! But the colors disappointed me. I bought the Nelumbo model, because the colors seemed delicate to me, but l are garish and scandalous. The other negative point is the size, according to your table, size 37, corresponds to a 6.5 for the USA, but they are huge. I would have loved to give you a more positive review, but surely, I must be only part of the 1% who do not absolutely approve of your shoes. Still, I congratulate you on the unique variety of your models and I hope you continue to be successful.
Great Shoes
This is my 2nd pair, I love the design and comfort. I get lots of compliments, too!
Magic shoes
Comfortable, lots of great comments.
Chaussure payée non reçu
Bonjour je voudrais recevoir la chaussure qu'il me manque dans le colis, car j'ai fait l'achat de 2 chaussures et il m'en manque une. Et la Nulembo est parfaite merci mais il manque l'autre Starry Nigth merci.
Haven't received them. My rating was not a 5 star, I give it a 2
Haven't received them as I could not afford the shipping. They said I'd receive them in 25-35 days. I probably won't shop with this company again.
Great shoes!
I have 3 pairs of your shoes. I have had many compliments and love the comfort!
So comfortable!So fun!
Retired nurse. Very hard to find shoes that don't hurt. These are perfect. And so funky. ❤️
Oopsie Daisy
as yet still haven't recieved them. Still waiting
They look beautiful and feel great
Muy bueno el producto
Se ha recibido el paquete, en perfecto estado y pronto. Felicidades por el cambio de empresa repartidora
Super cute shoes and comfy
Love the fit ..they were great for Travel
Great walking shoes. Much better looking than tennis shoes yet as comfortable