Our team is made up of travel enthusiasts, adventurers, and world wanderers. We're always exploring new destinations and visiting unfamiliar corners of the globe.
One thing we've discovered is that a lightweight, comfortable shoe is essential for travel.  
With this in mind, we set out to create the perfect travel shoe. And what better location to receive inspiration for this shoe than Toledo—dubbed the city of three cultures for the cultural influences from Christians, Muslims, and Jews. 
Similar to how Toledo is one city comprised of three rich cultures, our Toledo shoe takes the best elements and features from other shoes and combines them into one flawless design.
Here are some of the features that make the Toledo shoe the best travel shoe for your next vacation!
Unique sole - every pair of Toledo shoes has a tread designed from an ancient map of Toledo. This is a truly unique design that prevents slipping and provides excellent traction.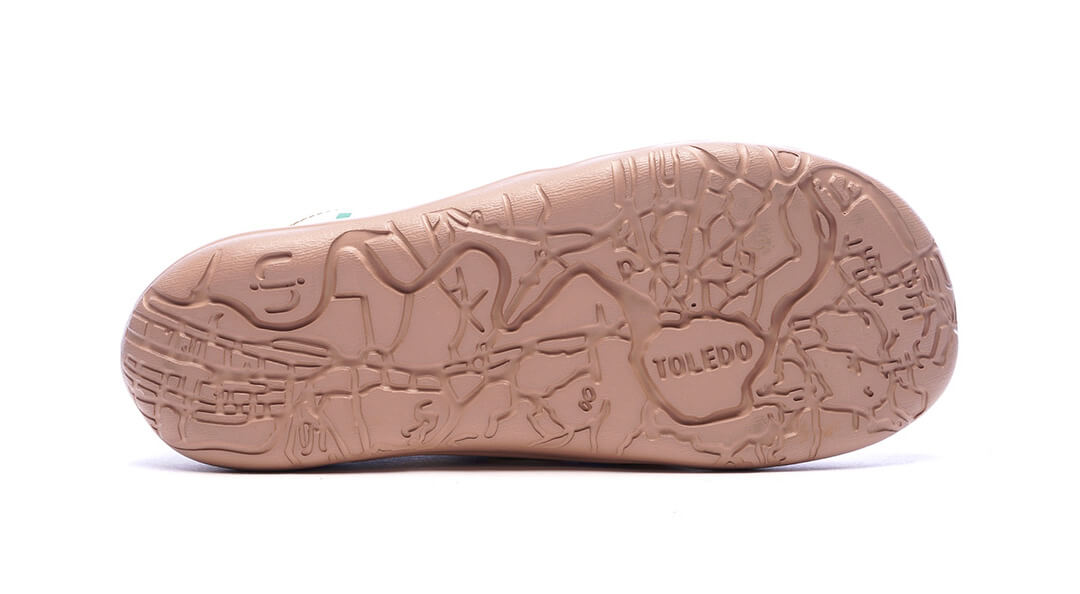 Slip on with ease - lace-free design allows you to slip the Toledo shoe on easily in just a couple of seconds.
Super lightweight - each shoe is equivalent to the weight of just two eggs (115g), perfect for packing in your luggage!
Foot-shaped design - resembles the natural shape of your foot and contains a wider toe-box to prevent pinching. 
High-tech spongy Ously insole - keeps feet cool and pulls sweat away from feet to keep them dry. 
Breathable fabric - made with ultra-breathable materials to help prevent odors.
Machine washable - easily wash in machine without damage.
Vivid colors - advanced digital printing technology keeps colors bright for longer and reduces fading. 
Soft & Flexible - RPS cushioned insole flexes with the natural movement of your feet, keeping you comfortable all day long!
Style Considerations 
Although comfort was the main design consideration for this shoe, we didn't forget about style! For women, the Toledo shoe looks great worn in combination with summer clothes (dresses, skirts, shorts, etc..) casual dining clothes, swimwear, and more. 
Men enjoy using this shoe with shorts, jeans, joggers, and several other clothing items. 
The Toledo is the ultimate travel shoe. In fact, we created this design specifically with travelers in mind. The lightweight materials and flexible fabrics make it extremely easy to pack. The Toledo shoe can bend in half and compress to roughly the thickness of a book in your suitcase!
This shoe is also comfortable for a range of different activities while on vacation. 
You can wear Toledo shoes while walking along the beach, dancing, visiting historic sites, dining out, or wherever else your travels might take you!
You can order your pair of Toledo shoes here.
---