As summer transitions to early autumn, many people start to rethink their wardrobe. With fall comes the opportunity to try new styles and reinvent the way you look. You also need to take a tactical approach and choose clothes that will help keep you warm as the temperature begins to cool off. 
And, of course, when you change the clothes you wear, you're also going to need to find matching footwear. 
Here are 8 of the best shoe designs to match any outfit you wear this fall!
1. Orange Blossom
The orange blossom design features the vibrant oranges and golds of the marigold—one of the most beautiful flowers of all! In this pair of shoes, you'll match the fall foliage as it turns from green to dazzling shades of red and orange.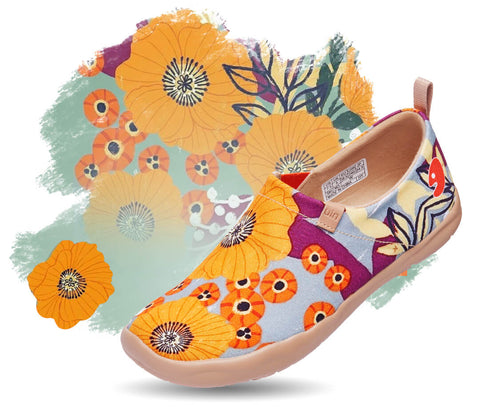 2. Blue Sunflower
Inspired by Vincent Van Gogh's "Sunflowers" painting, the yellow sunflowers in this design are set against a deep blue background, creating a wonderful contrast of colors. 
The combination of bright and dark colors produces an extremely versatile look that can be worn with almost any outfit!
You can learn more about this design here.
3. Pray for Goodness Black Shoes
The idea for this design came from the rich spirituality present in Indian culture. The artwork used as the seed concept for this design was created by Tim and Trev Gainey, identical twins who have a deep respect for Indian culture and customs.
The black background on this shoe really makes the colors jump out so you'll be sure to get noticed in these gorgeous shoes!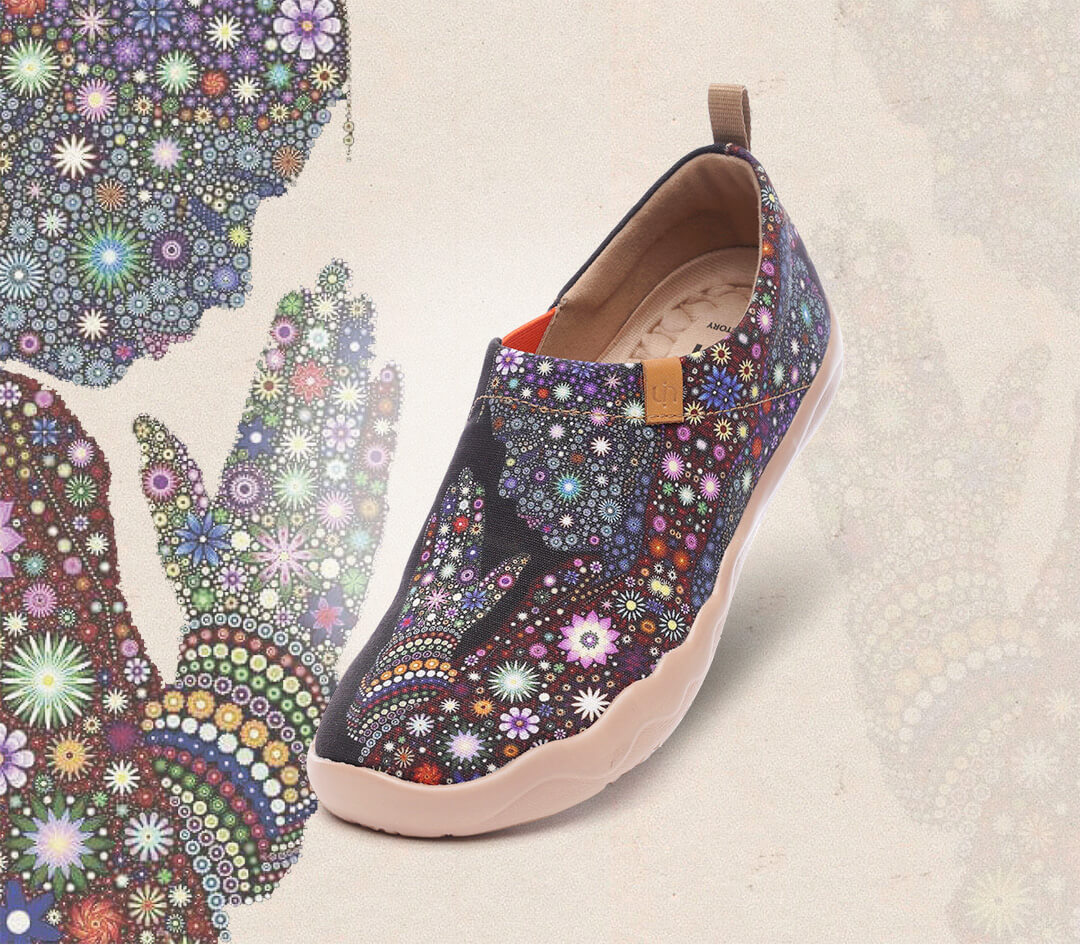 4. Knitted Super Soft Shoes
When fall rolls around, it can get cold outside. The knitted super soft shoes are perfect for those who live in cooler climates. In addition to a super soft and comfortable knitted upper, these shoes feature a thickened outsole to keep your feet nice and toasty!
There are also several variations of this design available including Leopard & Beauty, one of our most popular.
Stay warm this fall with knitted super soft shoes from uin!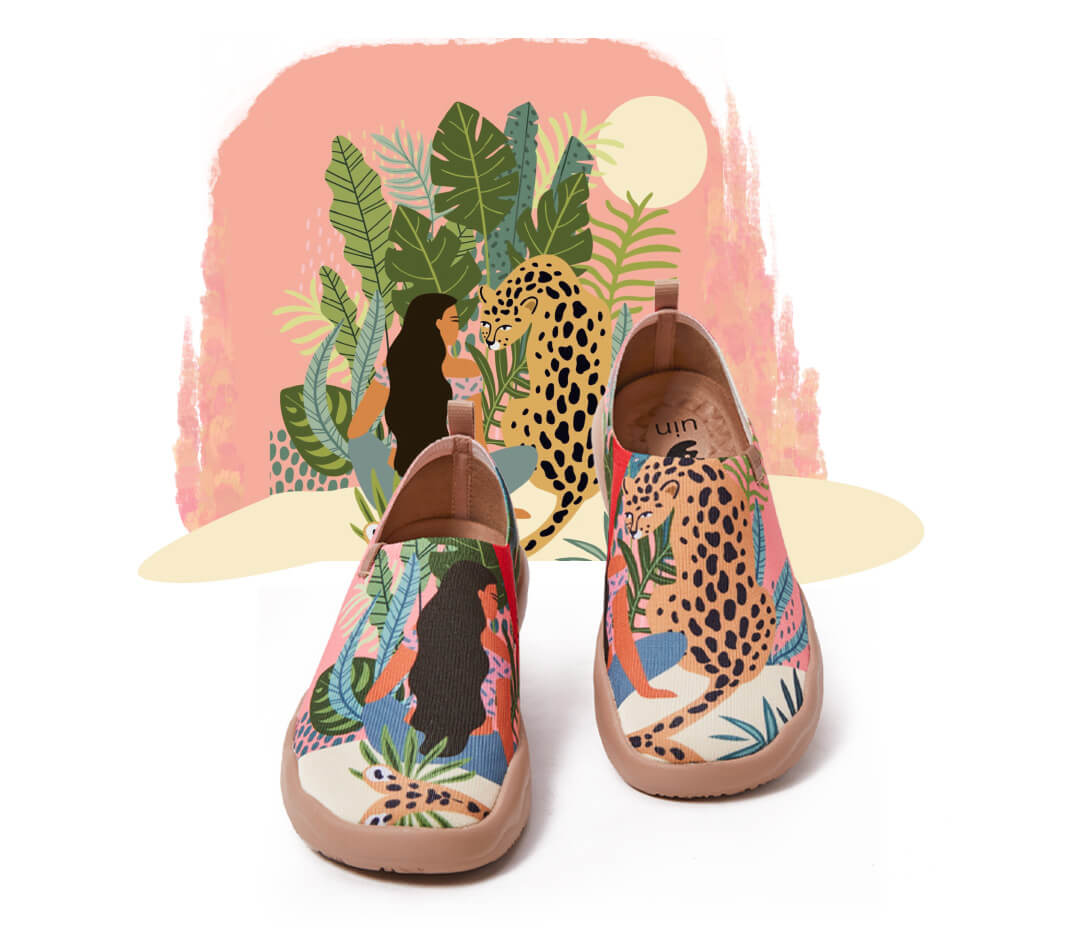 5. Mijas Sneakers
This time of year provides truly exquisite scenery. With all the vivid shades of orange, red, and yellow outside, you might find yourself going on long walks to enjoy nature's beauty.
Mijas sneakers are built with a flexible design to match the natural movement of each step, helping to prevent blisters and sores.
They're also extremely durable so you can be sure they'll keep up with even the most active people among us!
The bulbous shape and curved collar sidewalls give this shoe a sleek, athletic look making them a perfect match for shorts, legging, sweatpants, and other activewear.  
Check out the Mijas Watermellon Season design here.
6. Knitted Ankle Boots
The main problem with boots is that they're often bulky and heavy. Uin's knitted ankle boots provide a refreshing contradiction to this trend. Weighing just 500g, you can walk all day long in these boots without getting tired!
The knitted upper helps keep your feet warm on cold days while still providing maximum breathability. 
They're also available in several cool designs, like Bare Triangle—an abstract depiction of light blue and purple shapes that blends well with most fall outfits.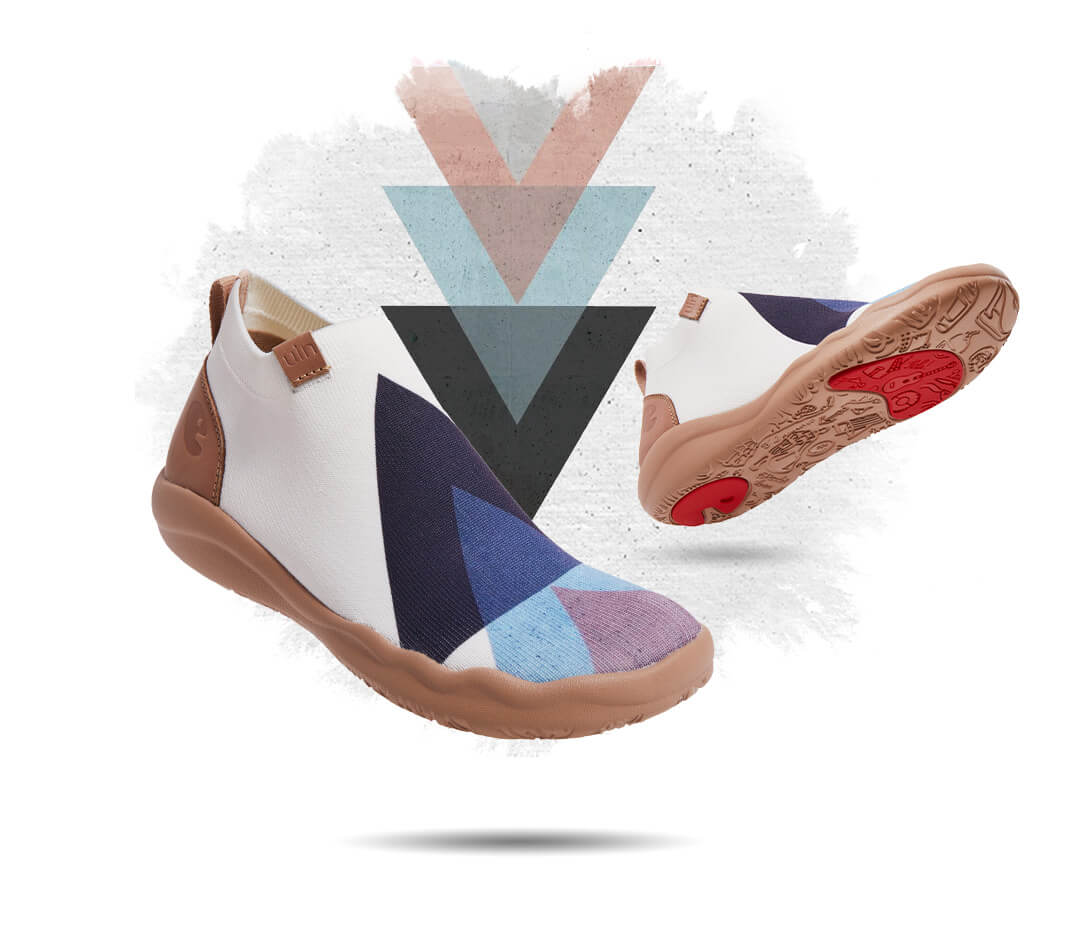 7. Smiley Microfiber Leather Shoes
There's nothing quite like the look of a clean pair of leather shoes. Unfortunately, leather production can have dire environmental impacts. 
This begs the question—what if there was a way to get that chic leather look, without harming the environment? 
Luckily, there's a solution!
The Microfiber Leather Shoes from Uin is created with a synthetic leather material with 30% less environmental impact compared to traditional animal-based leather.
Plus, there are dozens of different design options. One of our favorites is the Smiley Leather Shoe.
So go ahead, share a smile while saving the earth this fall!
8. Solid-color Light Grey Wool Lace-up
If you find your toes get cold during the fall months, chances are you'd love a pair of grey wool shoes.
The design is crafted from soft, sustainable wool which helps trap heat close to your feet and keep the cold wind out!
Along with keeping your toes nice and warm, it looks great too! The subtle grey shade blends well with almost any other color, making it a perfect fit for your favorite fall outfits.
Check here to see how the Light Grey Wool Lace-up shoe can match your fall style!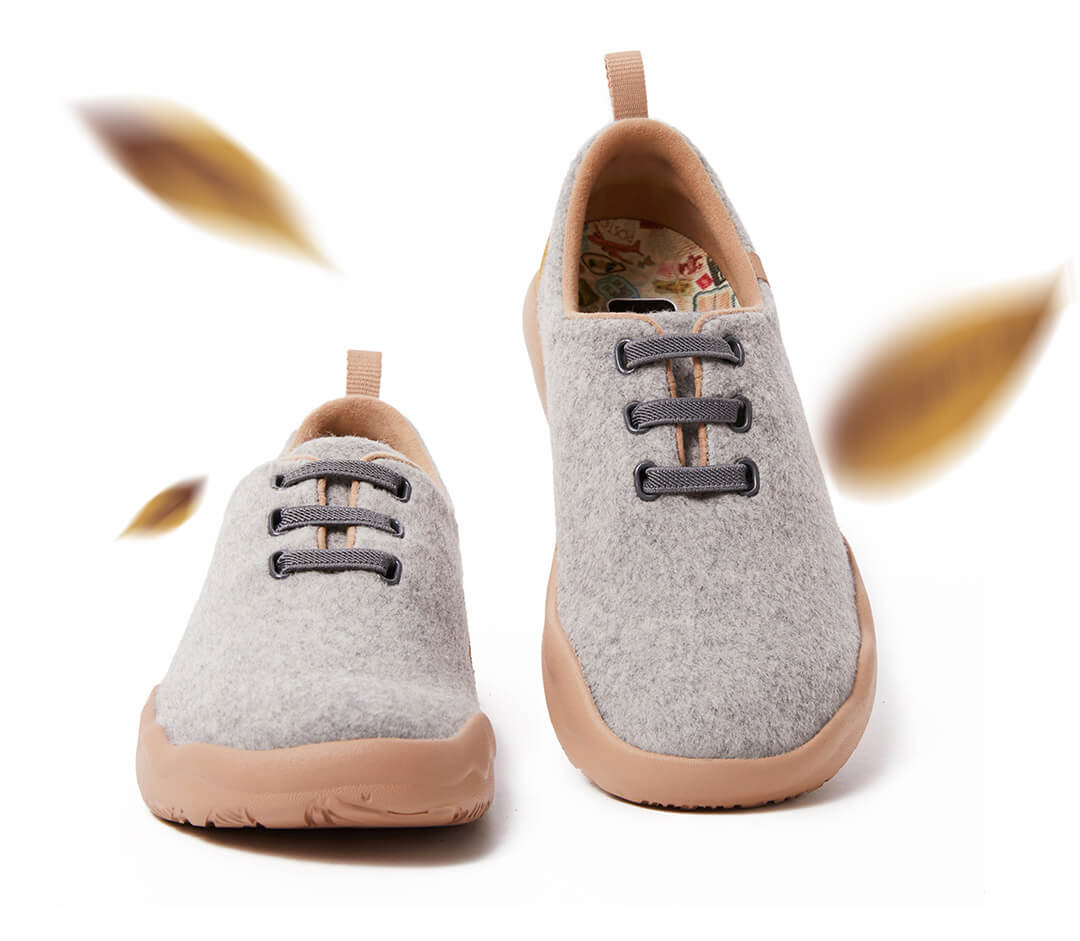 Look Great This Fall With Help From Uin
Get ready for fall this year with Uin's impressive selection of artistic footwear. You'll find dozens of warm, cozy, and colorful designs perfect for even the most unique styles!
You can check out some more of our most popular designs here. 
---