Almost every big city in Europe has a wonderful river running through it, and the Thames is to London what the Seine is to Paris. Artist Mriyam's office is located on the north bank of the Thames. "Being a singer and a long walks fan, I know how important posture is and how shoes play a big role in it." Mriyam spends most of the day on the road for work, so a pair of comfortable shoes is very important.
uin Toledo I - The Little Mermaid
Foot-shaped design and soft material grant you extreme comfort and delight with every step you walk. 
Take A Stroll Along the Thames With Mryiam

Places You Can't Miss in London
Tower Bridge
"I think this is my favorite touristic place in London. The first time I saw it I was very unwell. I have this photo of me looking like a ghost in front of it and I couldn't care less just because I was there. My love for it grew with the years: the first time meeting my friends, the first time inside the Towers. Do you know both the towers have a bridge made of glass inside and you can walk on it? Beautiful experience. And just a month ago after years of living in London, I managed to see the bridge open. Its color, its history…it's just fascinating." 
Big Ben
"Finally, we've got it back after a few years of restaurations. The symbol of our city. A big, golden clock. You can't miss it if you are in the city. It really gives the whole nostalgia-romantic vibe which is so characteristic of London. I love it, especially at night."
Recommended by Mryiam: Other must try for London visitors!
For Places: Picnic in
Richmond Park
, which is probably my favorite park in London. You can have a walk, breathe some 'fresh' air and get away for a few hours from the chaos of busy London.
For Food: London is full of places to eat. Try to choose the legit ones to avoid disappointments. I suggest a
burger by Byron
,  a
caramel milkshake
, a veg mushroom burger and some fries by Shake Shack , also Five Guys' Fries are amazing. If you want to go to an unusual place try
Ballie Ballerson in Shoreditch
. This place has stunning cocktails and is literally a Ball Pit Bar which also translates as FUN.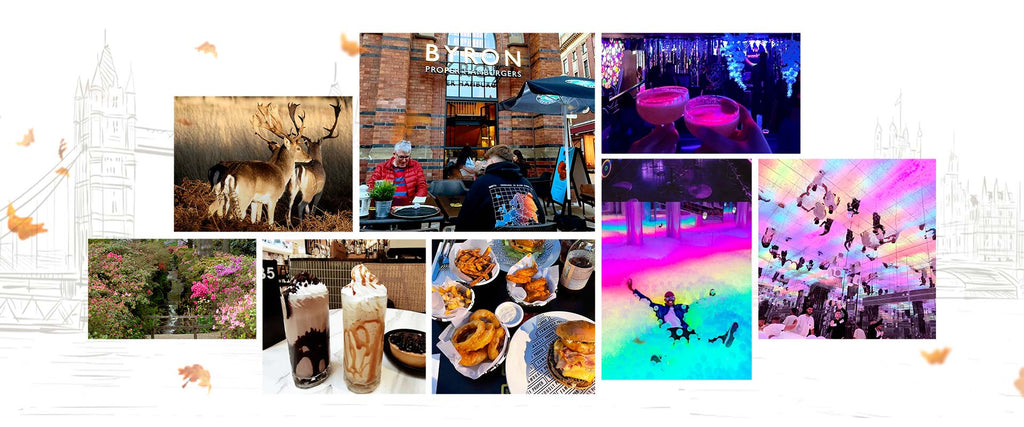 London means being mature and fully grown up. I've been living in London since I was a teenager full of insecurities, doubts and fears. This city saw me become the young adult and woman I am today. London is the right mix between sweet and bitter. On one hand it is bitter because sometimes you can feel alone even in a room full of people. Your family is miles away and you know you have to travel a long way to see them. On the other hand, it is sweet because somehow, you accomplished your goals. In my case, I've got a degree in Musical Theatre, I speak a second language fluently, I have my own flat, my job in the industry and my proactiveness and this is priceless.
London is definitely my cup of tea!
Myriam's story coming soon!
---